Beyond the Horizon
Far far off there's a Golden Plains 6 in the making. It will be on the March Long Weekend as usual. We have read and understood all the feedback (thank you) from this year's Golden and we are in the workshop tinkering with some little nuances and subtleties to hone her to perfection.
Golden Plains is meant to be something deliciously unique, small but perfectly formed, for the very discerning, in the lazy hazy crazy days of Autumn. Save the last dance for me?
Top Shelf
Thankyou verrrrry much to everyone who came and played at Golden Plains No.5. She was blessed by top class weather (thankyou, Mother Nature, I felt like we'd earned that one); just a couple of showers Sunday but Saturday and Saturnight were clear and still and balmy. Green grass, blue skies.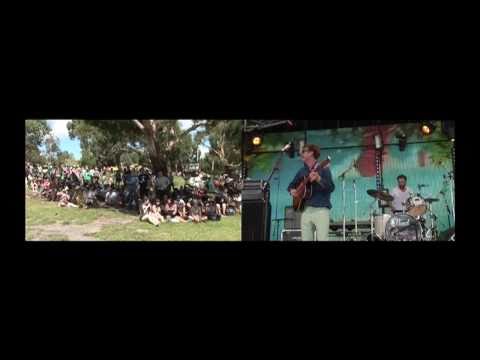 Who got The Boot? It's a little unclear, seemingly a few artists did. The Besnard Lakes, Belle & Sebastian, Imelda May, Justin Townes Earle, Jamie Lidell and Pulled Apart By Horses (with long-distance crowd surf finale) all drew footwear aloft. But there were many many other musical highlights as well. Architecture in Helsinki crowned it. Good to see The Boot get a mention in the UK's big media too. Now internationally-renowned, of course.
You can view some photos here and here thanks to Mia Mala McDonald. Some 'tubes to watch here, here, here, here and here thanks to Rob McCafferty and crew.
Someone else shot this little gem from the crowd. Lost property is here.
If you went we'd really like to hear your thoughts on how it was for you, please.
Thanking,
Aunty
———OLD NEWS———
Yes We Are There Yet
No.5 Comes Alive this weekend. Everything is ready for you. The weather? Well its  looking reasonable; warm and humid Saturday then cooler on Sunday and Monday, and yes its likely there will be few showers so bring a raincoat for sure – lots of spare warm and waterproof clothes are essentials.  The Little Golden Booklet contains everything you need to make your Plains Golden, including Playing Times, Maps, Tips, Hints, bric-a-brac for the campsite – if you are Goldening you need to print and bring.
Download Little Golden Booklet
Quickly
Gates open 8am Saturday (don't come earlier – roadblocks are in place), music starts 2pm Saturday, it all Ends 1pm Monday, arrive in convoy to camp together (reserving campsites is verboten), bring NO GLASS and strictly observe the TOTAL FIRE BAN, smokes are NOT sold at GP so maybe a good time to Quit, bring PHOTO ID even if you are 52 and look 48, wear sensible shoes and bring boots, no matter the forecast bring warm and waterproof clothing and lotsa warm bedding, yes we sell ice, yes we have a bottleshop, bring an open mind, no dickheads, get there and back safely and Please Look After Yourself and Others.
Ecoplex Flexes Pecs
The sleeper hit of GPs past, The Ecoplex Cinema has unleashed its Program Highlights for No.5. You can see what you will see or think you saw here. Pretty sure you did see that.
Playtime
Playing times are here. These got tumbled over in our minds for months before they fell into precise position, and just as a river eventually smoothes the edges off stones over thousands of years…oh jeez.
Best Coast
Falling even deeper in love with this band. Playin' Sundee arvo.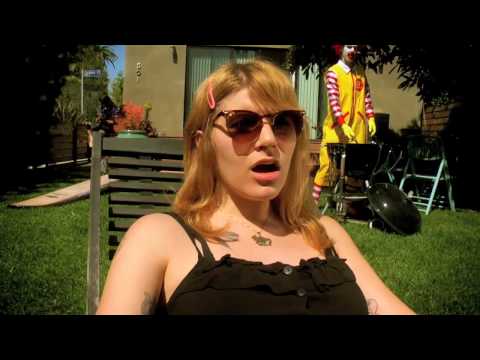 .
The Future
It will be discussed by No.5's Keynote Speaker, the noted Futurist and Strategist, Dr Peter Ellyard. The topic is 'Golden Plains 2050', a cheeky handle by which Dr Ellyard will no doubt pick up a broader topic. Qualifications? Well, he is a former Executive Director for the Australian Commission for the Future, is currently Chairman of the Preferred Futures Institute and the Preferred Futures Group, he Chairs the Sustainable Prosperity Foundation, has been a Senior Adviser to the United Nations, a senior consultant to the UNEP, UNDP and UNESCO, and a Director of Green Cross Australia. He wrote the best seller Ideas for the New Millennium, and Designing 2050: Pathways to Sustainable Prosperity on Spaceship Earth. His life has been dedicated to looking into The Future, and he'll share what he sees with us on the Sunday morning. Cup of tea, breakfast roti, The Future; then another four-dimensional sonic day-nighter
If you are going or thinking of going to GP No.5 we'd love to hear your thoughts.
Hurry On Sundown

Yes,  Hawkwind will be playing a 70 minute set late the second nite with light show and dancers etc: the Ultimate acid rock experience.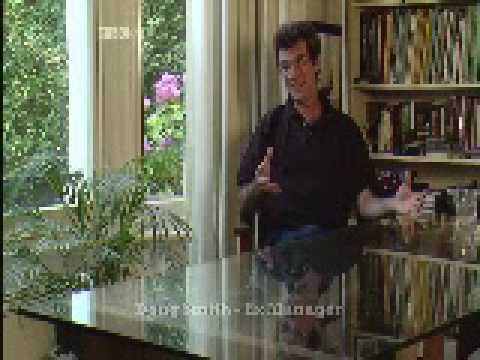 .
If you can't be bothered with a tent and want a prime campsite then please consider The Rochester, a new service whereby you hire a private canvas room (some call it a tent) in advance and then arrive on-site and drive straight to your reserved car space near your already-set-up room (ok it's a tent, but a good solid neuvo-oldschool canvas upright one). The Rochester is located close to the Amphitheatre, showers and toilets. 24-hour concierge. You can find more information here. The Rochester is completely SOLD OUT at Golden Plains No.5.
Space Shuttle
A new shuttle bus service operated by Melbourne On The Move will be available for Golden Plains this year. The shuttle will run direct to the Meredith Supernatural Amphitheatre on Saturday from Southern Cross station (departing at 7am, 1pm & 6pm) and then will return on Monday late-morning (11am departure). This is a direct service – so no changing trains or buses at Geelong & Meredith town. Booking details and all other information can be found here.
.
Hope to see you there.
Rolled gold
Aunty